SEALWRAP INSTALLATIONS, INC.
Located in the Lehigh Valley, PA. Globally offering solutions for interior protection
WE SPECIALIZE IN DUST & DEBRIS CONTAINMENT SYSTEMS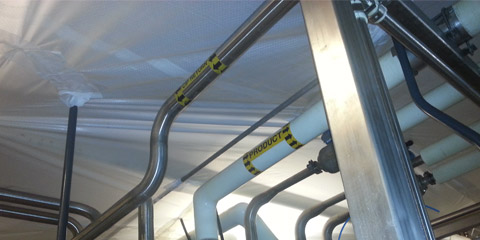 Remodeling or re-roofing? Construction making a mess? Keep Dust & Debris where it belongs!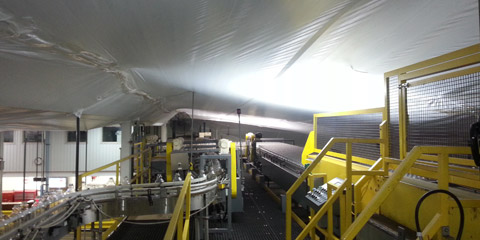 Interior Protection, Temporary SealWalls, (DDS) Durable Design SealWalls, & Total Enclosures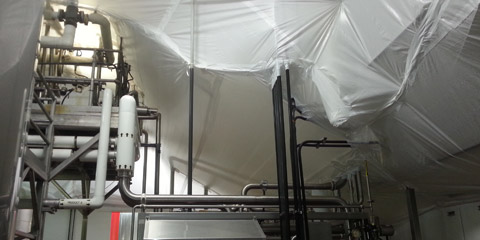 Our team will ensure your satisfaction by working to meet your priorities, in a safe and effective manner.
Our primary goal at SealWrap Installation Systems is to ensure the safety and of the work environment is maintained at all times, our team at SealWrap strives to maintain a friendly work environment where every day to day activities can still be resumed and practiced regardless of the renovations occurring. Our goal at SealWrap is to relate to our customers making a work day just like any other normal day. We at SealWrap work very hard to ensure that a customer friendly environment is maintained at all times.
Reduce Production Downtime
Keep producing at a constant rate regardless of any challenges during a reroofing or a renovation project.
Protect Equipment and Prevent Inventory Damage
Guarantees the safety of your equipment by providing a sturdy and sealed barrier between them and the work designated area.
Clean Environment for Employees and Customers
Having a healthy environment free of dust and debris is essential to your customers and employees. Take comfort in knowing that you've sealed and contained construction debris.
SealWrap Installation, Inc. office is located in Eastern Pennsylvania at 1275 Glenlivet Dr, Suite 100, Allentown PA 18106. Contact Us Today!
SealWrap will travel anywhere in the world!
Call us direct 1-844-799-0384.